Róza Ádány, Hungary
---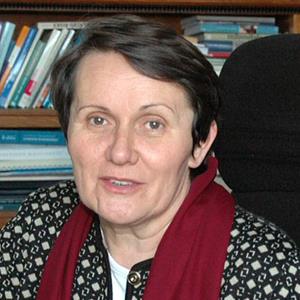 Róza Ádány is a medical doctor having specialization in the field of preventive medicine and public health. She is Professor of Public Health at the University of Debrecen, Hungary, founding Dean of the Faculty of Public Health, leader of the MTA-DE Public Health Research Group, Visiting Professor at the Semmelweis University (Budapest, Hungary), President of the Public Health Genomics Section of the European Public Health Association.
She is also the founding president (presently the honorary president) of the Hungarian Association of Public Health Training and Research Institutes, editorial member of the European Journal of Public Health, associate editor of the Frontiers in Public Health journal. She was president of the Association of Schools of Public Health in the European Region (ASPHER), 2001-2003.
Her scientific research in the past decades achieved international significance regarding the identification of susceptibility biomarkers of cardiovascular diseases; investigation of the structure and causes of premature mortality in Europe especially among Roma; and evaluation of interventions aiming at the improved efficiency of prevention. The number of her scientific publications is over 350 with a cumulative impact factor more than 620, her studies have been cited more than 7500 times in the international literature (h-index=42).
She contributed as expert adviser to the development of the revised version of the Health for All and the Health 2020 strategies of the WHO Europe. She received several prestigious Hungarian and international awards in acknowledgement of her work like the "For Hungarian Higher Education" medal, Széchenyi fellowship, Szent-Györgyi Albert prize, Semmelweis prize, Hőgyes Endre prize, Szilárd Leó fellowship, Hatvani and Pro Urbe awards of the city of Debrecen, "Award for Budapest", Award of the European Regional Director of the WHO for outstanding contribution to the improvement of health of the European population and the "Distinguished Scientist Award" of the Japanese Society for the Promotion of Science.